Daniel's Windows Systems Page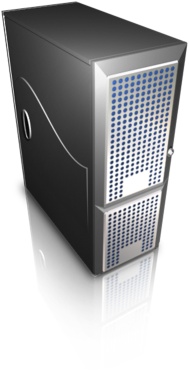 Windows Server 2003:
Editions
Windows Server 2003 Web Server Edition: The least powerful and the least expensive. This version was created to provide a low entry option for low cost Web hosting. The targeted design and limited breadth created some interesting design issues.
Many of the standard roles available for Windows Server 2003 are severely limited or entirely disabled in this release. Web Server Edition does not support printer or fax sharing. It does not support file or printer services for Macintosh. It cannot be a domain controller (DC), a certificate authority (CA), a remote installation service (RIS) server, terminal server or as an Internet Security and Acceleration (ISA) server. It cannot support Exchange, SQL Server, BizTalk Server or any of the server products that rely on those applications. It cannot be part of a cluster nor can it provide remote storage or streaming media.
So what is left? It can serve Web pages. It can support web-based programming and services, with the exception of Universal Description, Discovery and Integration services (UDDI).
It is a low end, proscriptive web server design to fill a very specific niche. I ran one as part of a test environment in a Microsoft Hosted Solutions environment. It performed admirably, but given the difference between Web Server Edition and Standard Edition I far prefer using Standard Edition.
Windows Server 2003 Standard Edition: The workhorse of the small to medium business (SMB). The cost point makes Windows Server 2003 Standard Edition a good solution given the price point to functionality required by most businesses. Unless you have a need for heavy processing or large transaction volumes, you will likely meet your needs with this solid performing server. If you ran Windows NT 4.0 or Windows 2000 Server, this is the logical upgrade to put into place. The use of domains differs quite a bit and you will want to review the section on domains under Windows Server 2003 roles.
Windows Server 2003 Standard Edition does not support remote storage. If you need to support remote storage you will need to start with Windows Server 2003 Enterprise Edition.
Windows Server 2003 Enterprise Edition: When you need to step up to a greater level of processing power this is the natural next step for most businesses. It supports a greater number of processors and memory. Enterprise grade applications are supported and the operating system is designed to take advantage of some of the more progressive virtualization and high performance initiatives.
Windows Server 2003 Enterprise Edition is the logical upgrade for Windows NT Server 4 Enterprise or Windows 2000 Advanced Server.
Windows Server 2003 Datacenter Edition: Sometime enough just isn't enough. When you need that extra bit of power or versatility, chances are that Datacenter Edition can meet those needs. Designed for mission-critical and business-critical applications, this server has the highest performance rating in the Windows 2003 offering. If you were running Windows 2000 Datacenter Server then this is the upgrade step you should follow. There was no equivalent in NT 4.0.
Requirements
Web Server

| | |
| --- | --- |
| Minimum CPU Speed | 133 MHz |
| Recommended CPU Speed | 550 MHz |
| Minimum RAM | 128 MB |
| Recommended RAM | 256 MB |
| Maximum RAM | 2 GB |
| Multiprocessor support | Up to 2 |
| Disk space for setup | 1.5 GB |
Standard

| | |
| --- | --- |
| Minimum CPU Speed | 133 MHz |
| Recommended CPU Speed | 550 MHz |
| Minimum RAM | 128 MB |
| Recommended RAM | 256 MB |
| Maximum RAM | 4 GB |
| Multiprocessor support | Up to 4 |
| Disk space for setup | 1.5 GB |
Enterprise

| | |
| --- | --- |
| Minimum CPU Speed | 133 MHz for x86 and 733 MHz for Itanium |
| Recommended CPU Speed | 733 MHz |
| Minimum RAM | 128 MB |
| Recommended RAM | 256 MB |
| Maximum RAM | 32 GB for x86 and 64 GB for Itanium |
| Multiprocessor support | Up to 8 |
| Disk space for setup | 1.5 GB for x86 and 2.0 GB for Itanium |
Datacenter

| | |
| --- | --- |
| Minimum CPU Speed | 400 MHz for x86 and 733 MHz for Itanium |
| Recommended CPU Speed | 733 MHz |
| Minimum RAM | 512 MB |
| Recommended RAM | 1 GB |
| Maximum RAM | 64 GB for x86 and 512 GB for Itanium |
| Multiprocessor support | Minimum 8 required Maximum 64 |
| Disk space for setup | 1.5 GB for x86 and 2.0 GB for Itanium |
Roles
File server
Print server
Application server
Mail server
Terminal server
Remote access/VPN server
Domain controller
DNS server
DHCP server
Streaming media server
WINS server