Daniel's Home Page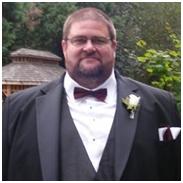 BIO:
Personal History
Raised in Vaughn, Washington, I now live with three children and my wife in Knoxville, Tennessee. I am actively involved in church and the community and am a supporter of various charitable organizations and community projects.
Work History [for a more complete history select my resume to the right]
I am a Enterprise Architect in the Southeast. I consult regularly on Microsoft based technologies. I have performed architecture design sessions around the world. My primary technology focus has been on Microsoft Infrastructure with experience in Windows Server, System Center, SQL Server, Exchange Server, and Microsoft Office Server Solutions. I have been involved in the SGML/XML community for over a two decades. I have had an opportunity to play with Topic Maps, Syndication languages and Publishing metadata standards.